Welcome to Fanny Duret's page, actress, street artist, clown... Here you'll find all the information about her shows, audio recordings and many other things. Enjoy your visit!
T.I.T.R. (Thinkin' In The Rain)
a show from Fanny Duret
Outside eyes by Daniele Nash
produced by Cie Fada
Tour 2019
22 March, l'Amuserie, Lons-le-Saunier (FR)
23 March, la Cartonnerie de Mesnay (FR), Pudding Théâtre (soirée privée)
14-16 June - Rues et Cies - Epinal (FR)
21 June - Grolley (CH)
6-7 July - Sorties de Bain - Granville (FR)
20 July - Six Pompes Summer Tour - Lausanne (CH)
21-24 August FESTIVAL D'AURILLAC - Aurillac (Cantal - FR)
31 August - Bordeaux (FR)
"Giufà" (provisory title), from Cie Fada, written by Fanny Duret and Daniele Nash will come out in 2020!
The project has already won 2 grants:
- Grant SSA - FARS 2019 for writters in street art
- Grant "Writting in countryside" from Latitude 50, Center of circus and street art in Belgium, in collaboration with the SSA (The Swiss Society of writters)
Thanks at those 2 structures for their trust and collaboration!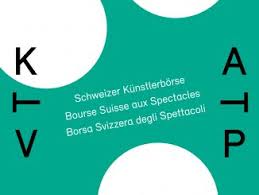 Presenter at "Bourse Suisse aux Spectacles"
Fanny has presented more than 20 compagnies at the last swiss "Künstlerbörse" in Thun, 11-14 of April 2019